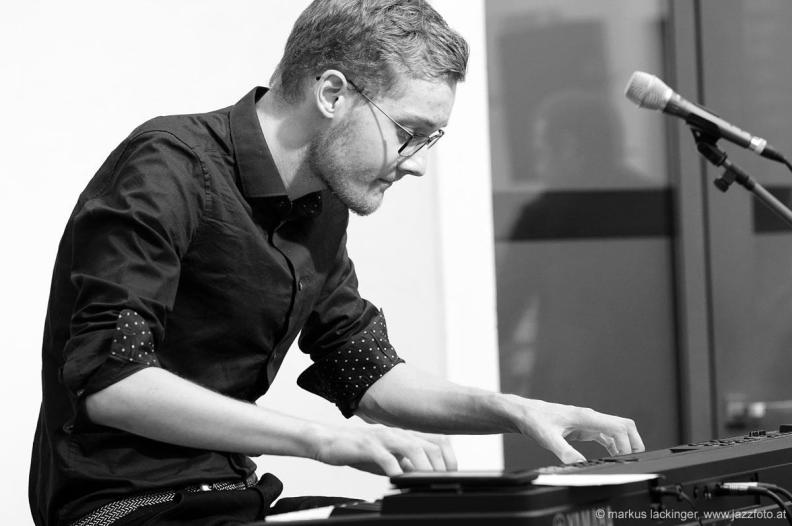 Studio/Live
I have experience as a professional session pianist for both pop/rock/jazz productions as well as radio/TV broadcasts and film & other media productions. As a professional pianist, I also perform at concerts and various other events (including weddings, bar piano, company parties and more). My clients include bands/ensembles/orchestras/big bands/choirs, companies and more.
I am available for events and productions of various kinds. I am also open to diverse collaborations. If desired, I can as well undertake any necessary transcription of the material and/or in the case of recording sessions the function of the artistic producer. With the help of my home studio, I am able to work from home.
Studio/live credentials can be found in my bio, the news section, the video gallery and the discography. There you can find information about some projects in which I am/was involved as a session and/or live musician (also as a feature, sideman and/or producer).
Home Studio Recording Sessions Process
Using the rough mix I received, I record the desired track(s) in Cubase and mix them, if desired.
I then send the single track(s), issue an invoice and receive the agreed fee.
General Conditions: My turn-around time is fast (2-4 business days). The track(s) can be delivered in the file formats MP3, WAV or MIDI. I offer max. 2 revisions. And my average fee is 100 EUR per song.
Testimonials
"It's wonderful when you come in with strong ideas about a song to find a musician who can not only bring their own amazing creative choices to a project but still implement suggestions down to the finest detail; Felix brought this and more to make for the perfect collaborative experience!" - Edward Zeimis (Silence Unknown Callers)
Accompaniment
I work as an accompanist for singers and other musicians (pop/rock/jazz/classical), accompanying others in (entrance) exams at a music university/conservatory, auditions, hearings of various kinds (music schools, musicals, etc.) as well as for choirs. The pieces in question can also, if necessary, be transcribed and arranged in advance as well as recorded in my home studio.
Photo © Markus Lackinger / jazzfoto.at